30-Day Money-Back Guarantee
100% Satisfaction Guaranteed
DESCRIPTION
Keep Your Dog Mentally Active and Entertained for Hours!
Keep your furry friend mentally stimulated and entertained with our Dog Chew Toy!
Simply wrap your dog's favorite treats inside the fabric pieces and stuff them inside the ball.
Plus, it's a great way to keep your dog entertained when you have a busy day at work.
Just give your dog the snuffle ball, and watch them play and forage for hours!
With this toy, your pup will be mentally stimulated and entertained, even when you're
not there to play with them.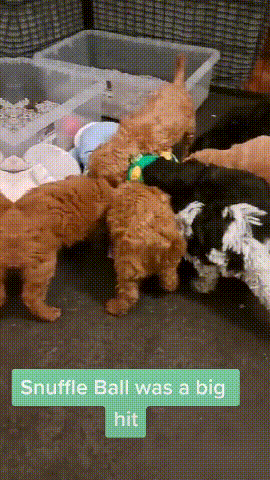 Engage Your Pup with a Fun and Educational Dog Puzzle Toy!
Our Dog Puzzle Toy is the perfect choice for any pet owner looking to keep their dog
active and mentally stimulated. A great educational toy to attract pets to play.
With this toy, your dog can find snacks or small toys hidden on the surface of the ball,
slowing down rapid eating and strengthening their foraging skills.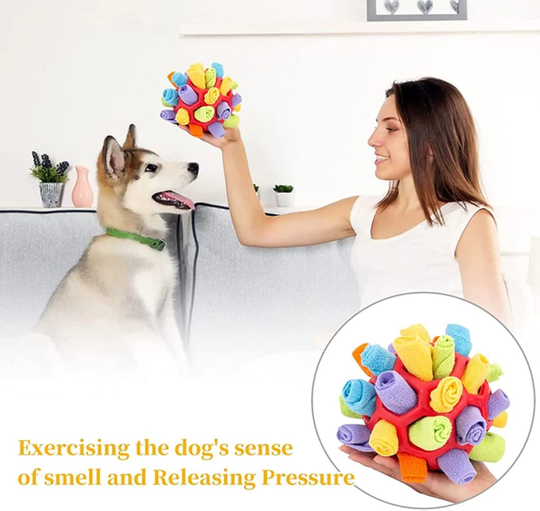 Easy-to-Clean Pet Chew Ball
The perfect choice for busy pet owners and easy to maintain! This uniquely
designed dog chew ball uses soft materials and is machine washable and
hand washable, making it a breeze to keep clean and ready for playtime.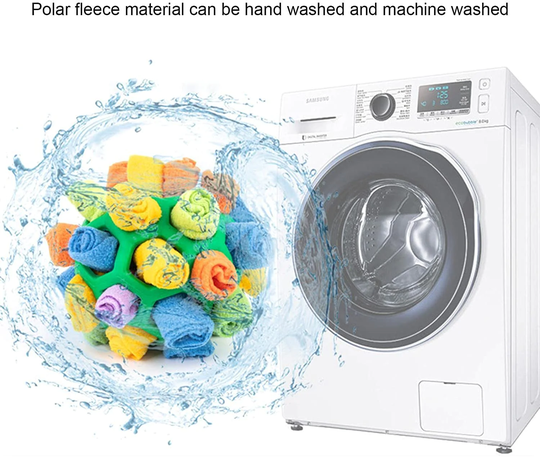 Safe and Soft Puzzle Toy for Dogs!
Made of high-quality fleece and TPR rubber, this toy is light and gentle on your dog's skin,
preventing any discomfort or injury during playtime. So if you're looking for a safe and soft toy
that your pet will love, look no further than our Puzzle Toy for Dogs!

Relieve Discomfort
This dog chew toy can effectively relieve dog teething discomfort, grind teeth, clean the mouth and make dogs love cleaning their teeth.