Easy and fast returns by professional customer service team
This is a must have pocket tool for every handyman!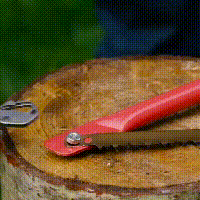 FEATURES:
Key-shaped Multi-tool
Expertly combines your go-to tools into a beautifully designed device that attaches to your keychain for easy portability. Equipped with >16+ practical functions to help you tackle everyday challenges.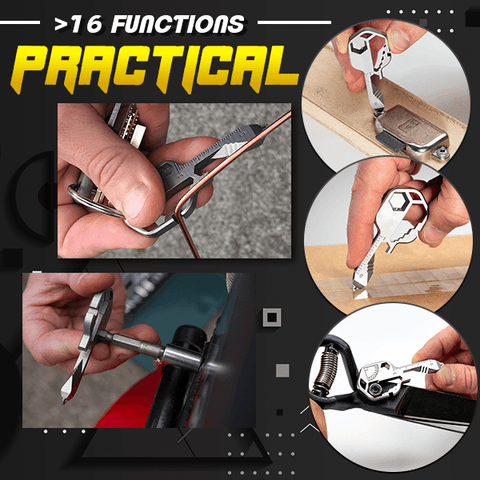 High Practicality
Comes with more than 16 tools, all of which you can find uses for in your daily routine or outdoor activities. Performs important functions like bottle opener, wrench, bit driver, smoking pipe, serrated edge etc.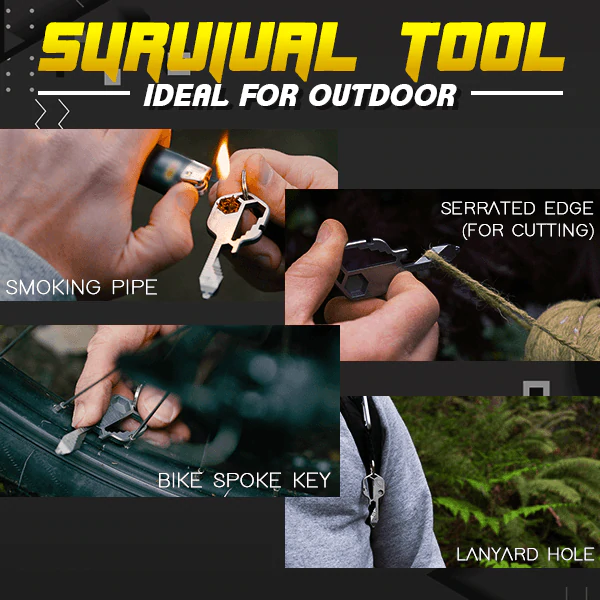 Ultra Sturdy
Metal injection molded with 402 stainless steel and fashioned into a lightweight, compact tool that fits perfectly on your keyring and is TSA compliant. Rustproof, waterproof for outdoor usage and extreme weathers.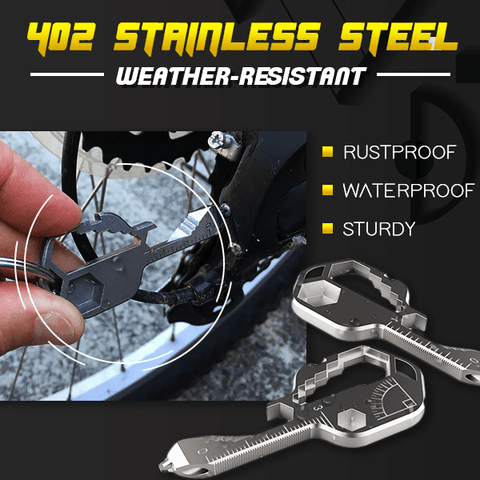 Ultra Compact Design
Not only combines several tools into one, but also takes less space physically. This makes it perfect for those who are going camping or traveling.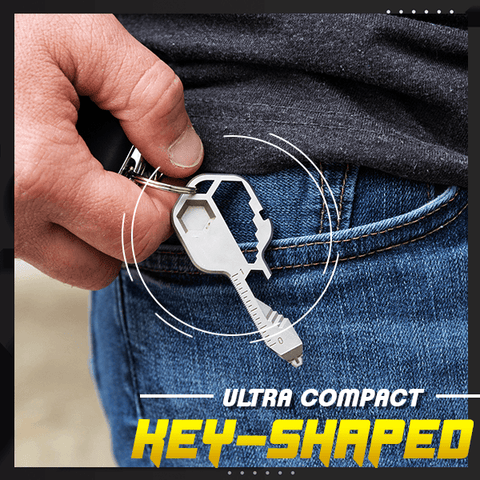 Easy to Clean
If you need to clean it, simply throw it in the dishwasher. Its sterling silver surface also makes it resistant to both corrosion and rust. As a result, keeping it in great shape is relatively easier.
SPECIFICATIONS:
Material: 402 Stainless Steel
Color: Silver
Size: 70 x 29 x 5mm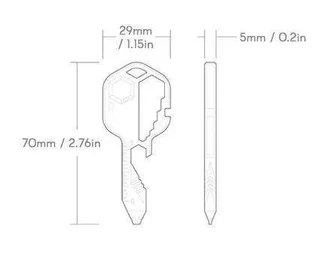 PACKAGE INCLUDES:
1 x 24 in 1 Key shaped pocket tool